Clow Marine Melbourne are hosting an information night at Yaringa Marina featuring Raymarine Thermal Night Vision Cameras.  Commencing at 8.00 for 8.30pm on February 1st, Ian Briggs from Raymarine will demonstrate live…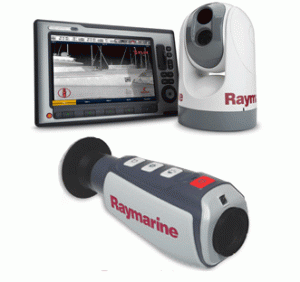 Easy to use and requiring no training, Raymarine's Thermal Night Vision Cameras make navigation safer with clear video that helps you to see hazards like buoys, floating debris, rocks, land, bridges, and other vessels night and day. The images you get from thermal night vision cameras are intuitive and instantly easy to understand.
Used by Coast Guards, Police Agencies, Search and Rescue teams and militaries around the world, Raymarine's thermal night vision cameras can help you find a person in the water faster than any other night vision technology.
Positions are very limited, contact Bob Clow on 5977 3788 or email info@clowmarine.com.au